Good Morning, ,

Today is Tuesday, November 22
Thank you, William

Have FUN!
DearWebby


Teacher worse than Bonehead
Heartbreaking moment: Autistic boy, six, is left sobbing when
a teacher snatches the microphone from him as he's about to
say his line in the school play
Read more


Todays regular Bonehead Award:
4 charged after man beaten following car crash as 
bystanders yelled anti-Trump taunts
Details at Boneheads
______________________________________________________
Today, November 21 in 

1963 U.S. President Kennedy was assassinated while riding in
a motorcade in Dallas, TX. Texas Governor John B. Connally
was also seriously wounded. Vice-President Lyndon B. Johnson
was inaugurated as the 36th U.S. President. 
See More of what happened on this day
in history.
______________________________________________________

| | |
| --- | --- |
| If you can help with the cost of the Humor Letter, please donate what you can! | |
______________________________________________________ Lack of money is the root of all evil. --- George Bernard Shaw (1856 - 1950) The power of accurate observation is commonly called cynicism by those who have not got it. --- George Bernard Shaw ______________________________________________________ If you like the Humor Letter, please vote!
______________________________________________________ >From Noella When Trump won the election, he made history: He is the first man to win an argument with a woman. ______________________________________________________ Los Angeles: Rain Returned Sunday Night And Caused A 570% Rise In Freeway Crashes ______________________________________________________ He was not well-educated and rather rough and crude around the edges, but he was recently converted and now on fire for the Lord. He was constantly pestering the pastor to give him some work that would be helpful to the church. Finally the pastor agreed. He gave the man a list of ten people who hadn't been in church for years nor made any financial contribution. Some of these were quite prominent in the community. The pastor said, "What I want you to do is get these people back to church, however you can. You can use church stationery if you want, but get these people back to church." Three weeks later the pastor got an envelope in the mail from a prominent doctor whose name had been on the list, along with a check for $1,000 and a note that read, "Dear Pastor, Please excuse my inactivity at church. I really have no excuse. Accept this check as a partial contribution for all the Sundays I've missed, and be assured I will never, by choice, miss worship again. Sincerely, J. B. Jones, M.D. P.S. - Will you kindly tell your secretary that there is only one "t" in dirty and no "c" in skunk?" ______________________________________________________
Just Married! ______________________________________________________

If you like the Dear Webby Daily Humor Letter, please vote for it at the

Ezine Finder:
Thanks for your votes!

______________________________________________________ Reported by the Bausell Sailor
An INTERNATIONAL BONEHEAD AWARD has been earned by
Julian Christian, 26, Dejuan Collins, 20, Rajane Lewis, 21, an unidentified 17-year-old Chicago, Illinois 4 charged after man beaten following car crash as bystanders yelled anti-Trump taunts Four people have been charged after a man was punched and kicked as a crowd yelled, ďDonít vote Trump," a day after the presidential election, police said. Julian Christian, 26, of the 2500 block of 14th Avenue in Broadview, Dejuan Collins, 20, of the 9500 block of South Avalon Avenue in Chicago, Rajane Lewis, 21, of the 7800 block of South Euclid Avenue in Chicago, and a 17-year-old girl who is charged as a juvenile, were each charged with one felony count of vehicular hijacking, police said. A video of the incident went viral and the victim, 49-year- old David Wilcox, acknowledged he supports Donald Trump but said that's not what started the beating on the West Side. Wilcox said he was about to turn left from Kedzie Avenue to Roosevelt Road around 1 p.m. Nov. 9 when a black sedan pulled up and scraped the right side of his Pontiac Bonneville. "I stopped and parked. And I asked if they had insurance, and the next thing that I knew they were beating the s--- out of me," Wilcox said. Police said the four were identified as the people responsible for striking a man during a traffic altercation. The man was then dragged as he held on to the window of the vehicle. He was taken to Mount Sinai Hospital and was treated and released, police said. Because of the videos shown worldwide the Chicago cops had to arrest and charge the criminals. ______________________________________________________ Tech Support Pits From Bill Re: Eudora fixed Dear Webby, Once again you have solved my problem. I couldn't believe the number of e-mails in "Trash". Everything is back to normal. Thanks again, Bill Have FUN! DearWebby
Some engineers from the U.S.G.S. surveyed some property and found that in a certain area, the New Hampshire and Maine border must be changed. They stopped to inform a farmer that he was no longer in Maine, but in New Hampshire. After a long pause, he grunted and said, "That's good. I couldn't take another one of these Maine winters anyway."
| | |
| --- | --- |
| If you can help with the cost of the Humor Letter, please donate what you can! | |
Daily tip from Thriftyfun.com Elastic Band Across Paint Pot By ShirleyE [117 Posts, 66 Comments] By simply wrapping an elastic band around your paint pot, you can save yourself a lot of mess. This has two useful purposes. You can rest the brush on it and you can wipe off excess paint. In both cases, the paint will drip directly back into the pot instead of making a mess of the sides of the can.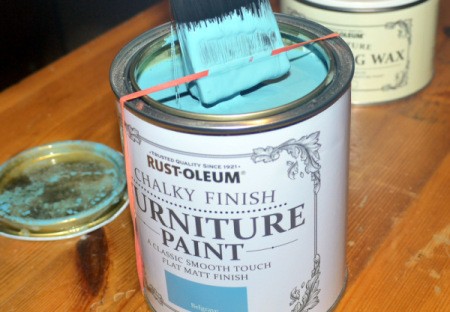 | | |
| --- | --- |
| | Thunderstruck |
____________________________________________________ There's this cathedral that's still being worked on, and the workers have rigged a "cage elevator" inside so they can get material up and down to the upper floors. A characteristic of these "cage elevators" is that the doors (gate) must be closed manually for them to be "called" to another floor. One day one of the workers, Peter by name, takes the elevator to the top floor, and it is subsequently needed on the first floor by the sexton. Unfortunately, Peter forgot and left the door open. After the sexton rings for the elevator a couple times, to no avail, he yells up for the worker to send the lift back down. Visitors to the cathedral were treated to this sight: The sexton of the cathedral, head tipped up, yelling to the heavens: "Peter! CLOSE THE GATE!!!" ____________________________________________________ A man goes to a clinic early on a Monday morning and asks to see a doctor. He appears to be in great pain, and his hands are in bandages. The nurse looks at him sympathetically. "Arthritis, with complications?" she asks. "No," groans the man. "Do-it-yourself, with concrete blocks." ------------ The best way to heal hands damaged by concrete and concrete block work is to do dishes, without gloves, of course. Then wear a fresh pair of work gloves the next day. I have built three houses in the Yukon and found out that trick really works. ____________________________________________________
| | |
| --- | --- |
| | Scrap metal super cars. |
"I'd like to buy some gloves for my wife," the young man said, eyeing the cute salesgirl, "but I don't know her size." "Will this help?" she asked sweetly, placing her hand in his. "Oh, yes," he answered. "Her hands are just slightly smaller than yours." "Will there be anything else?" the salesgirl queried as she wrapped the gloves. "Now that you mention it," he replied, "she also needs a bra."
Ophelia Dingbatter's News
No sermon and not suitable for church, just jokes and fun for grownups. Read it on-line or subscribe. If you subscribe, look for the double opt-in confirmation request.

____________________________________________________

Today on November 22

1699 A treaty was signed by Denmark, Russia, Saxony and
Poland for the partitioning of the Swedish Empire. 

1718 English pirate Edward Teach (a.k.a. "Blackbeard") was
killed during a battle off the coast of North Carolina.
British soldiers cornered him aboard his ship and killed him.
He was shot and stabbed more than 25 times. 

1899 The Marconi Wireless Company of America was incorporated
in New Jersey. 

1906 The International Radio Telegraphic Convention in Berlin
adopted the SOS distress signal. 

1910 Arthur F. Knight patented a steel shaft to replace wood
shafts in golf clubs. 

1928 In Paris, "Bolero" by Maurice Ravel was first performed
publicly. 

1935 The first trans-Pacific airmail flight began in Alameda,
CA, when the flying boat known as the China Clipper left for
Manila. The craft was carrying over 110,000 pieces of mail. 

1942 During World War II, the Battle of Stalingrad began. 

1943 U.S. President Franklin Roosevelt, British Prime
Minister Winston Churchill and Chinese leader Chiang Kai-shek
met in Cairo to discuss the measures for defeating Japan. 

1963 U.S. President Kennedy was assassinated while riding in
a motorcade in Dallas, TX. Texas Governor John B. Connally
was also seriously wounded. Vice-President Lyndon B. Johnson
was inaugurated as the 36th U.S. President. 

1967 The U.N. Security Council approved resolution 242. The
resolution called for Israel to withdraw from territories it
had captured in 1967 and called on adversaries to recognize
Israel's right to exist. 

1972 U.S. President Richard M. Nixon lifted a ban on American
travel to Cuba. The ban had been put in place on February 8,
1963. 

1974 The U.N. General Assembly gave the Palestine Liberation
Organization observer status. 

1975 Juan Carlos I was proclaimed King of Spain upon the
death of Gen. Francisco Franco. 

1975 "Dr. Zhivago" appeared on TV for the first time. NBC
paid $4 million for the broadcast rights. 

1977 Regular passenger service on the Concorde began between
New York and Europe. 

1983 The Bundestag approved NATO's plan to deploy new U.S.
nuclear missiles in West Germany. 

1985 Anne Henderson-Pollard was taken into custody a day
after her husband Jonathon Jay Pollard was arrested for
spying for Israel. 

1985 38,648 immigrants became citizens of the United States.
It was the largest swearing-in ceremony. 

1986 An Iranian surface-to-surface missile hit a residential
area in the Iraqi capital of Baghdad, wounding 20 civilians. 

1986 Attorney Generel Meese's office discovered a memo in
Colonel Oliver North's office that included an amount of
money to be sent to the Contras from the profits of weapons
sales to Iran. 

1986 Mike Tyson became the youngest to wear the world
heavyweight-boxing crown. He was only 20 years and 4 months
old. 

1988 The South African government announced it had joined
Cuba and Angola in endorsing a plan to remove Cuban troops
from Angola. 

1989 Rene Moawad, the president of Lebanon, was assassinated
less than three weeks after taking office by a bomb that
exploded next to his motorcade in West Beirut. 

1990 U.S. President George H.W. Bush, his wife, Barbara, and
other congressional leaders shared Thanksgiving dinner with
U.S. troops in Saudi Arabia. 

1990 British Prime Minister Margaret Thatcher announced she
would resign. 

1993 Mexico's Senate overwhelmingly approved the North
American Free Trade Agreement. 

1993 American Airlines flight attendants ended their strike
that only lasted four days. 

1994 Inside the District of Columbia's police headquarters a
gunman opened fire. Two FBI agents, a city detective and the
gunman were killed in the gun battle. 

1994 In northwest Bosnia, Serb fighters set villages on fire
in response to retaliatory air strikes by NATO. 

1998 CBS's "60 Minutes" aired a tape of Jack Kevorkian giving
lethal drugs in an assisted suicide of a terminally ill
patient. Kevorkian was later sentenced to 25 years in prison
for second-degree murder. 

2005 Angela Merkel was elected as Germany's first female
chancellor. 

2005 Microsoft's XBOX 360 went on sale. 

2013 The discovery of Siats meekerorum was announced. The
dinosaur skeleton, more than 30 feet long, was found in
eastern Utah. 

2016  smiled.


[ view entry ] ( 8 views ) | permalink | print article |
( 3.1 / 53 )
---
<<First
<Back
| 26 | 27 | 28 | 29 | 30 | 31 | 32 | 33 | 34 | 35 |
Next>
Last>>